Stay up-to-date with the latest in data privacy updates and solutions with free resources from Truyo.
COVID-19 REOPENING PLAYBOOK
As more businesses move further into reopening phases, they are placing a priority on understanding what is necessary to keep employees and consumers safe – and feeling safe. This primary challenge brings an inextricably linked secondary challenge with it: the need to balance efficiency with the privacy and security ramifications of collecting large-scale personal information. In this playbook we review the top three considerations reopening task forces must consider.
April 2020 Benchmarks on CCPA Privacy Rights Compliance
Learn valuable benchmarks to help aid your CCPA compliance efforts.
Individual Rights Managemnt
3 Key Considerations to make when planning your solution
A guide to help you plan your individual rights management solution.
Gartner - COVID-19: How to Protect On-Site and Returning Employees
All employers need to consider how to keep employees safe and how to keep them physically and emotionally protected— even if everyone is working from home, these issues are likely to persist when offices reopen.
State of the States: U.S. Privacy Regulation Status Update
State of the States is a detailed explanation of passed and pending privacy regulations around the U.S. These regulations change quickly, fill in your information to gain immediate access.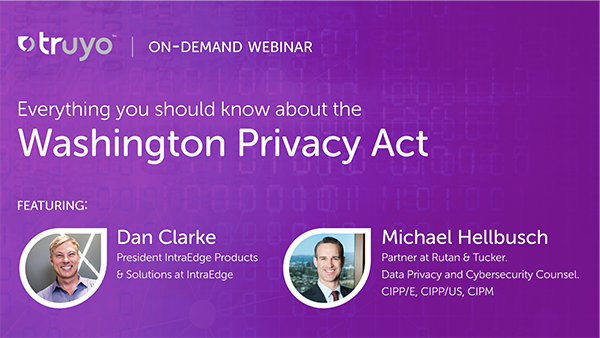 Everything You Need to Know About the Washington Privacy Act
In this webinar, we cover the proposed scope of this new law, the fundamental rights granted, similarities to CCPA & GDPR, the enforcement details, and how this could affect your privacy programs.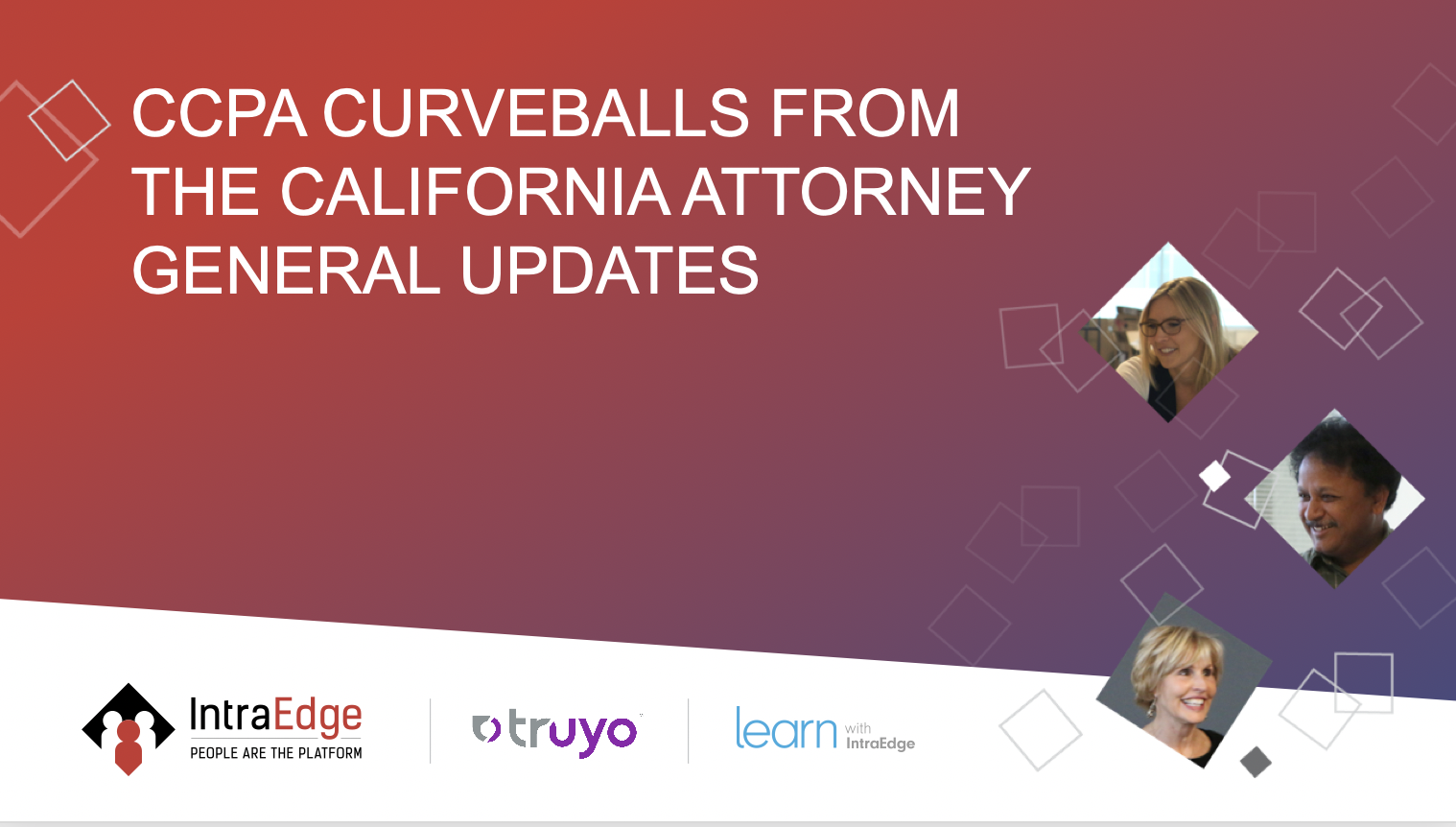 CCPA Curveballs from the California Attorney General Updates
We cover 6 curveballs from the recent CCPA update.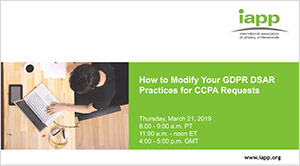 How to Modify Your GDPR SAR Practices for the CCPA
The need to create efficient ways to deliver data subject rights is essential.