Stay up-to-date with the latest in data privacy & consent management with free resources from Truyo.
Virginia Consumer Data Protection Act: What Businesses Need to Know
Just as the dust has settled on CCPA, the Virginia Consumer Data Protection Act (CDPA) is making headlines now that it has been signed into law. It is the newest comprehensive data privacy law. While the act resembles the CCPA, there are novel provisions in the CDPA that will have a major impact on business and privacy programs.
In this whitepaper we break-down the CDPA's requirements, scope, exemptions, and highlight the likely impact on your business.
CPRA Playbook - Your Guide to CPRA Compliance
Learn what you need to do to become compliant with CPRA.
CCPA Regulations Update - September 2020
In this white paper you'll find our analysis of the final regulations and the possible implications for each.
Benchmarks on CCPA Privacy Rights Compliance
Learn valuable benchmarks to help aid your CCPA compliance efforts.
State of the States: U.S. Privacy Regulation Status Update
State of the States is a detailed explanation of passed and pending privacy regulations around the U.S. These regulations change quickly, fill in your information to gain immediate access.
Individual Rights Management
3 Key Considerations to make when planning your solution
A guide to help you plan your individual rights management solution.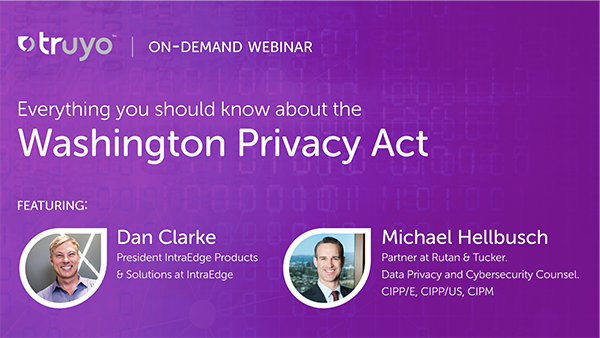 Everything You Need to Know About the Washington Privacy Act
In this webinar, we cover the proposed scope of this new law, the fundamental rights granted, similarities to CCPA & GDPR, the enforcement details, and how this could affect your privacy programs.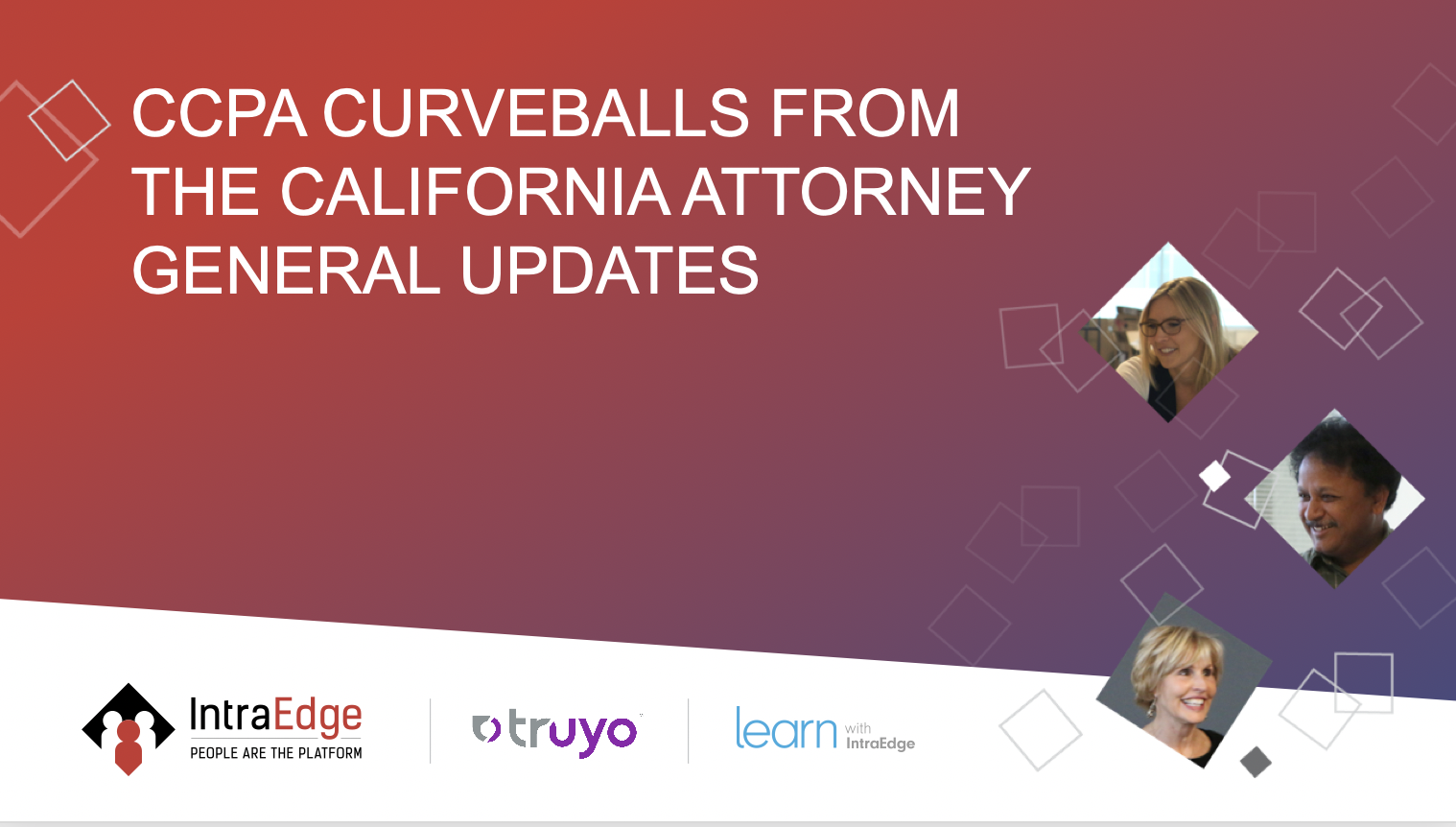 CCPA Curveballs from the California Attorney General Updates
We cover 6 curveballs from the recent CCPA update.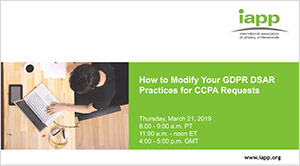 How to Modify Your GDPR SAR Practices for the CCPA
The need to create efficient ways to deliver data subject rights is essential.