Stay up-to-date with the latest in data privacy updates and solutions with free resources from Truyo.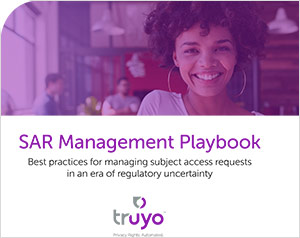 SAR Management Playbook
Best practices for managing subject access requests in an era of regulatory uncertainty.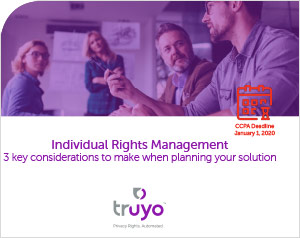 Individual Rights Management: 3 Key Considerations to make when planning your solution
A guide to help you plan your individual rights management solution.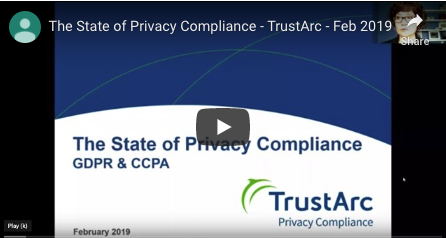 A MasterClass in Modern Privacy Rights Management: CCPA & Beyond
Insights and best practices that can be applied to the CCPA and beyond.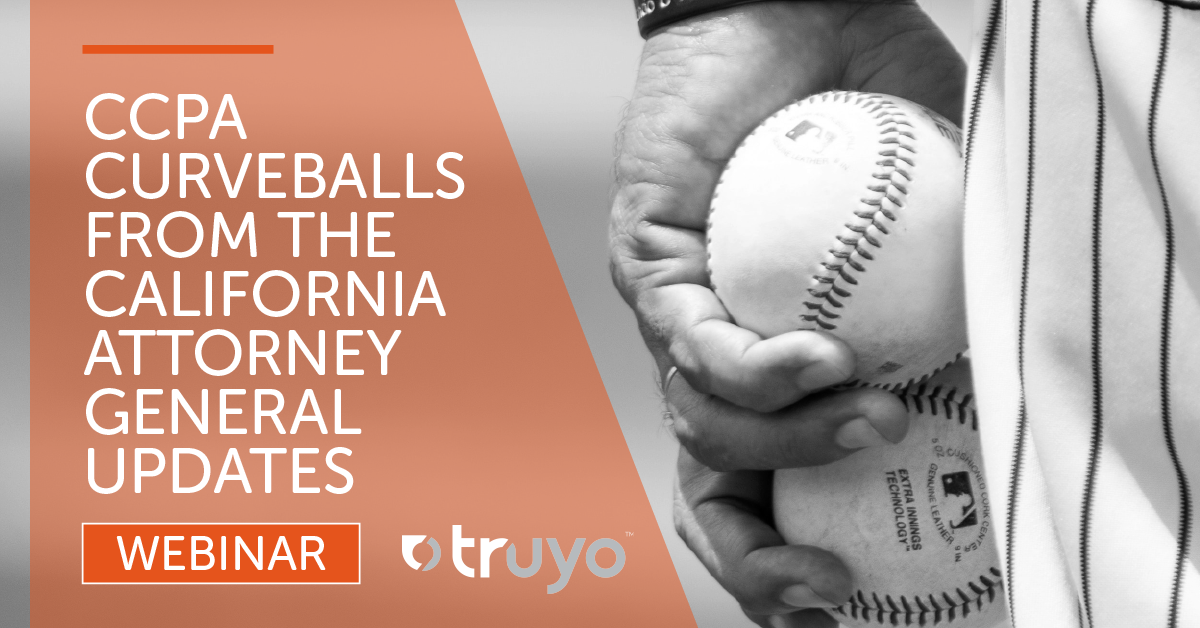 CCPA Curveballs from the California Attorney General Update
In this webinar we'll cover 5 curveballs from the CCPA update: Reporting, Enforcement, Aggregators, Granularity, and Loyalty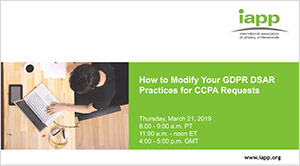 How to Modify Your GDPR SAR Practices for the CCPA
The need to create efficient ways to deliver data subject rights is essential.