What is CCPA?
The California Consumer Privacy Act (CCPA) became effective January 1st, 2020, and enforceable on July 1st, 2020. This legislation strengthens privacy rights and consumer protection for residents of California. It applies to any business that provides goods or services to California consumers who meet one of the following criteria:
Make an annual revenue of more than $25 million (USD)

Receive personal data from at least 50,000 California residents, devices, or households per year

Obtain 50% or more of your annual revenue from the sale of personal information about California residents
If you are unsure if these measures apply to your company, it's still important to read and understand the entire law as definitions of "personal information" and "sale" are expansive.
The CCPA requires organizations to become transparent on how they collect, share, and use consumer information. This challenge must be met with a robust solution to allow your consumers to exercise their rights, these include: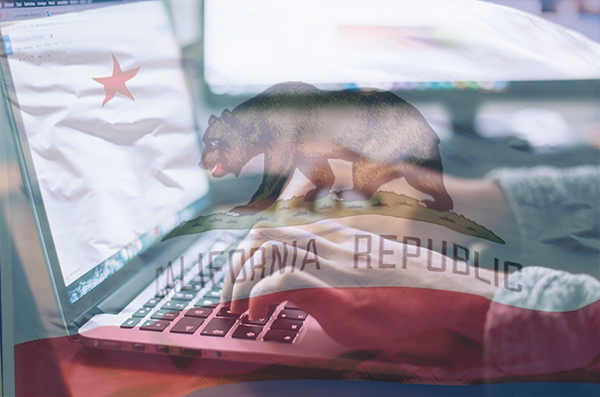 Simple & Complete CCPA Compliance
Truyo offers true consent and data privacy rights automation. Manage complex CCPA compliance requirements, minimize risk, and deliver fast ROI.
Consumer & Admin Portal
A self-serve privacy experience
Scalable Architecture
Future-proof your compliance
Fully customizable UI & UX
Adhere to brand guidelines for a seamless experience
End-to-End Automation
Automate delete, change, or anonymize data across all systems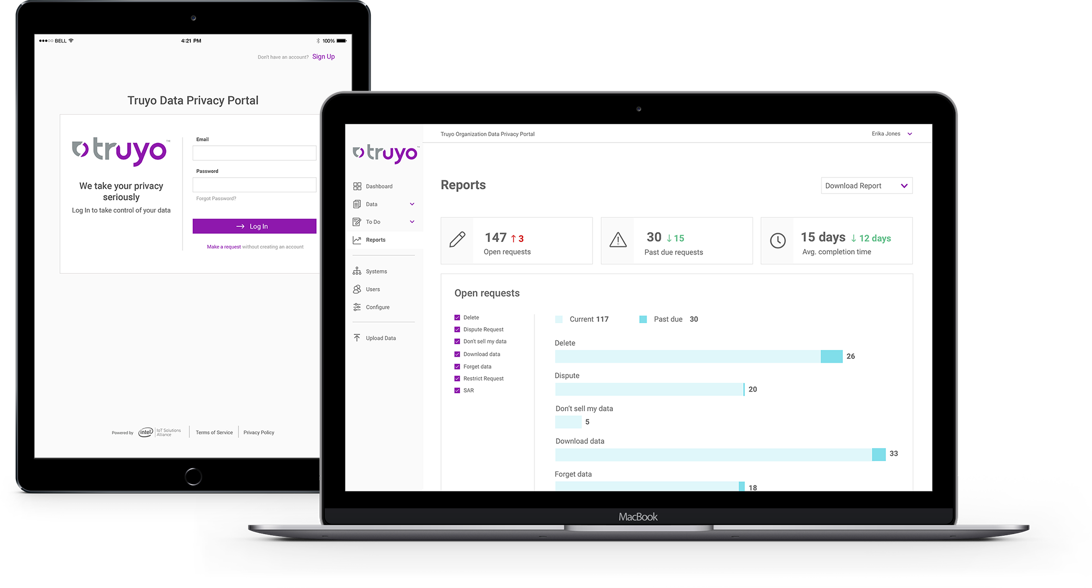 Automate Requests from CCPA with Truyo
The Truyo platform provides a world-class privacy portal. Your consumers can see how and why you use their data, enabling them to understand the value they receive and may lose access to if they request to have their data removed. 
The portal shows categories of data along with a description, which allows a consumer to request deletion of a single element of data rather than their entire record.
This is all done automatically without privacy team intervention.