IntraEdge is pleased to announce Paul Finch as the newest member of the IntraEdge advisory board.
August 2019
Finch was the Chief Executive Officer of Early Warning Services from 2003 to April of 2019 and in 2017, Finch was named one of the 10 most innovative CEOs in Banking by Bank Innovation magazine.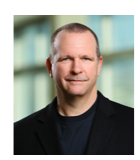 As a recognized financial technology innovator, he successfully guided Early Warning through several transformations, beginning with the transition to a bank-owned consortium model in 2006, and continuing with a series of strategic acquisitions and partnerships, including Austin Logistics, Authentify®, Payfone® and, most recently, clearXchangeTM.
In 2017, together with financial institutions across the U.S., Early Warning launched Zelle® – the banking industry's first real-time payments network. More than $119-Billion was moved on the Zelle Network in 2018, and more than 433-million payments were processed. From small community banks and credit unions to the largest national banks, more than 480 financial institutions have joined the Zelle Network to date. And for more than 100-million consumers, Zelle is already available in their mobile banking app.
As an expert in the financial services industry, Paul has a great passion for data privacy and understands both the importance and intricacies of data privacy compliance in that space. By joining the advisory board at IntraEdge he also plays a key role in the development of solutions for individual rights and data privacy compliance through the Truyo platform.
Powered by IntelⓇ, Truyo is the automated answer for enterprises seeking to deploy truly integrated SAR, consent, and other data privacy rights processing capabilities that scale with your needs, deliver conspicuous compliance, and adapt to new privacy regulations as they emerge.